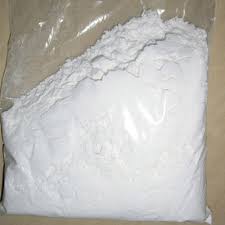 Featured
What Precaution You Should Take Before Taking Tadalafil Powder?
The tadalafil is taken by men for the ED. It comes in tablets and powder and before sexual activity, it is taken by men. He can take it before food or after food as per the doctor's recommendation.
If you have any allergies or any medical problem then consult it with your doctor and pharmacist before taking it. In these products, it contains some inactive ingredients which can cause allergic reactions and other problems. If you are facing any problem after taking it then consult your pharmacist for more details. Now in this article, we will tell you it's side effects and what precautions you should take.
Before taking this medication, consult with your doctor or pharmacist about your medical histories like if you have any heart problem such as a heart attack or life-threatening irregular heartbeat in the past 6 months if you are facing issues like chest pain, angina, heart failure, or stroke problem in the last 6 months.
If the patient has low or high blood pressure, a severe loss of body water, penis condition such as angulation, fibrosis, scarring, Peyronie's disease, history of painful and prolonged erection.
If he is a patient of priapism such as sickle cell anemia, leukemia, or multiple myeloma or has eye problems, bleeding disorders, or active stomach ulcers. This is a kind of drug which makes you dizzy but alcohol or marijuana can make you dizzier.  Before taking this medicine talk to your doctor and tell them which drug you are taking. So, take this powder instead of any other things or drugs. It comes in powder as well as on tablets. In tablets, it starts from 5 mg and the maximum mg is 20. The tadalafil is not used by anyone, it is for those who clearly need it.
Discuss With Your Doctor Before Taking It:
Always discuss all the risks and benefits with your doctor. Sometimes this medication increases your risk for serious side effects. Make a list of all the products you used like prescription or non- prescription drugs and herbal products and share this list with your doctor or pharmacist. Discus each step with your doctor like start, stop or change of the dosage without doctor approval. Tadalafil also can cause a serious drop in your blood pressure when you use any other medication, it can cause or lead to dizziness, fainting, and rarely heart attack or stroke.
Do not take tadalafil powder with these: Certain drugs used to treat chest pain, angina such as nitroglycerin, isosorbide, and recreational drugs called poppers containing amyl or butyl nitrite.
If you are taking blocker medication such as doxazosin, tamsulosin to treat an enlarged prostate, BPH, or high blood pressure then the blood pressure too low or also can lead to dizziness or fainting. Your doctor may start your treatment with low blood pressure because it can lead to dizziness or fainting. So start this medicine with a lower dose of 5 mg.