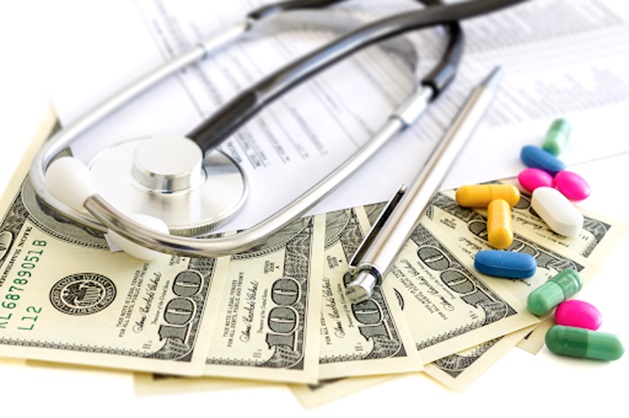 Health
Best ways to save money on healthcare
Healthcare expenses cost you a lot of money but you can't avoid that fee. That's why many people worry about them. According to The Kaiser Family Foundation reports, there are more than 25% of U.S adults are dealing with their medical bills and that figure includes people with health insurance. The healthcare fees are so expensive that medical debt is now the No. 1 source of personal bankruptcy filings in the country.
Pick a health insurance carefully
People tend to buy cheap health insurance, which means the plan with the lowest premium to save money. At first, it may look like a good way to lower your costs on healthcare. But actually cheaper health insurance can cost you more money in other ways. For example, you may find out that certain tests or procedures aren't covered in a lower-cost plan. You may also realize later that you are limited in a smaller group of in-network providers, making it more difficult to get the care you need.
Moreover, health insurance premiums and deductibles usually have an opposite relationship, which means the less you pay for one, the more you pay for the other. Thus, if you purchase a plan with a moderately low premium cost, you may end up paying more for your deductible. Likewise, a lower-cost plan may make you pay more every time you visit the doctor, and if you go a lot, those bills could add up.
Of course, this doesn't mean that low-cost health insurance is all bad. But if you have too many known medical problems or have children who tend to get sick, you are more likely to use your insurance, you should choose a higher premium for a lower deductible and copays.
Check if you have any subsidies available
Based on your income amount, the government may be able to pay a part of your health insurance coverage under the Affordable Care Act. "While discussions in Washington continue regarding the Affordable Care Act, individuals and families can continue to purchase individual insurance starting next month—they can do so from Healthcare.gov, local broker, direct to the carrier, or through a number of online websites," Poblete says. Also, families who need financial support can continue to qualify for advanced premium tax credits and cost-sharing subsidies.
Make sure you know your health benefits clearly
When you understand your health benefits, you could tell the difference between overpaying for medical services and keeping your costs down. But not many people understand their health benefits. According to research, only 52% of employees with health insurance really understood what their plans would and wouldn't pay for.
If you haven't known what your plan includes, take some time to read up on what it will pay for and what costs you have to pay on your own. Especially, find out which providers are considered in-network and which aren't, because when you go outside your plan's network, you will usually have to pay more. Likewise, some services or procedures demand referrals from a primary care physician or pre-authorization from your insurance company itself. If you don't do these steps, you may end up being responsible for giant bills. Check out how to save money on healthcare to know how to do this more effectively.
Search for discounts
Before purchasing any health plans, remember to search for discounts and coupon codes. For instance, if you plan on purchasing dental insurance, check out plans such as AmeriPlan Careington International, or HealthInsurance.com's dental-discount cards. People who take part in these plans agree to provide members up to a 60 percent discount. You may only have to pay $8.95 per month for your monthly membership at first. Also, remember to check each plan's coverage in your region before you purchase – some areas have fewer participating providers than others. You can also visit some coupon sites to search for healthcare coupons and promos. Especially on Black Friday, there will be even more valuable discounts, check out 5 Advice To Have The Biggest Possible Save on Black Friday so that you can save the most money on this special sale event.
Request generic drugs
If you have to pay a huge amount of money for brand-name medications, it's time you ask your doctor if there's any generic substitute available. Even medical experts confirm that there's generally no harm in choosing a generic version of the medication you take, and that could help you save a significant amount in copays. In fact, it's calculated that 90% of generic drug copays cost less than $20, compared to just $39 of brand-name copays.
Buy medications in large quantities
If you have to take a medication on a daily routine, you will have to pay to see whether it's available in 90-day supplies. This will not only save you time and gas to go to the Pharma Franchise Company in India, but it could also save you a lot of money. In certain situations, you may pay less for a three-month supply of medication than you would for a single month's supply.