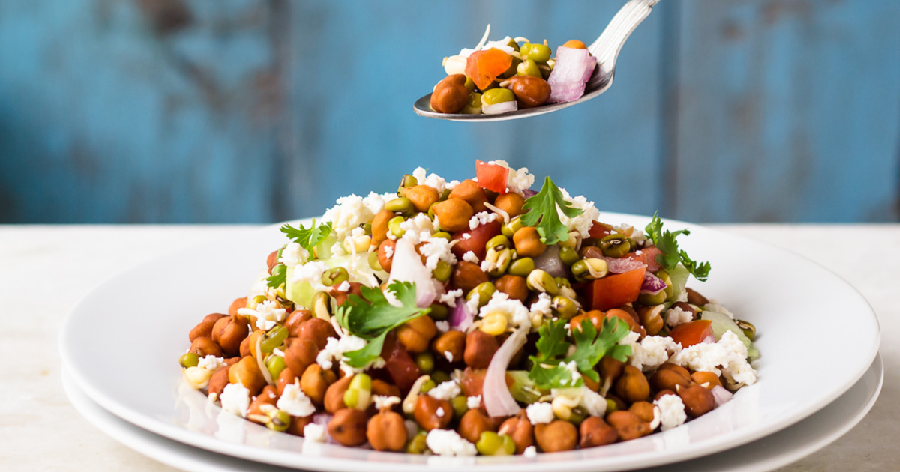 Health
Is Kala Chana Good For Weight Loss?
Kala Chana goes with various names across the world including black chickpea, Bengal gram, garbanzo, Egyptian pea. This legume belongs to the botanical family of Fabaceae and is believed to have originated from Middle eastern countries more than 7500 years ago. According to the latest reports, India meets around 66% of the world's total chickpea production.  
Chickpeas are available in various colours from beige, dark brown and in certain places, one can also find bright green Bengal gram as they get harvested early. The desi chana that looks shrivelled, speckled and black in colour is used extensively in Indian cuisine, be it in stews, curries like channa masala or even as a dal. 
How To Cook Kala Chana:
Kala chana is very hard to touch and it needs to be soaked in water for at least 5 to 6 hours, before cooking. 
Always cook black chickpeas with little salt, for it to soften evenly from within.
Kala Chana For Weight Loss:
The desi chickpeas are a great source of protein, dietary fibre, folate, iron and phosphorus. It also contains thiamine, vitamin B6, zinc, magnesium in moderate amounts and essential amino acids. After cooking chickpeas contain up to 60% of water, 27% carbs, 9% protein and 3% fat. (Source: Wikipedia).   
Protein Rich:
Chickpeas are a storehouse of protein and is an ideal diet for those weight watchers, hoping to cut down on carbs. Eating soaked kala chana daily in the morning, fuels the metabolism and keeps you satiated for longer hours thus averting hunger pangs. Doctors recommend eating black chickpeas regularly for combating anaemia and to up the levels of haemoglobin. 
Heart Friendly:
Kala chana gives extra strength to heart while working out, jogging or running. The phytonutrients and antioxidants in black chana keep blood vessels healthy, stimulate blood circulation providing necessary stamina to the body while exercising. 
Aids In Weight Loss:
The antioxidant and dietary fibre content in Kala Chana can keep you feel satiated for longer hours and prevent the habit of unhealthy snacking. Eat black chickpea salad in the morning for breakfast to resist those midday hunger pangs. Also pack it as a salad for the evening hours, if you are planning to cut down on having a heavy dinner, for losing the weight at a faster pace. 
Improves Digestion:
The antioxidant properties in digestion fight against free radicals and aid in cleansing the digestive system from within. It clears toxins from the body and facilitates the growth of good gut bacteria. If you are suffering from constipation, make it a habit relishing a fistful of black chickpeas regularly to beat the problem.